Photos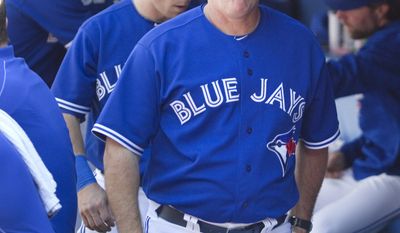 Quotations
"But from my standpoint, it's going to be huge," Seitzer said. "It's really huge for him. His confidence right now is probably as high as its ever been since I've been here. We're getting him looser with his upper body, doing pretty much a solid month of drill work, just the tension out of his upper body and really focusing him being more consistent in his approach. His hands are working better. His swing is much better. Now it's just going to be seeing how consistent he can be once the game starts."
Royals still waiting on Alex Gordon's potential →
"I would say right now he's closer to being what he was when he got drafted from a video standpoint," Seitzer said. "From everything I've seen, the dude was off the charts. As he got into to pro ball, he worked harder, tried harder, wanted it more, tried to do too much. He wanted to hit for power. wanted to hit the ball hard. All of that brought bad habits."