Photos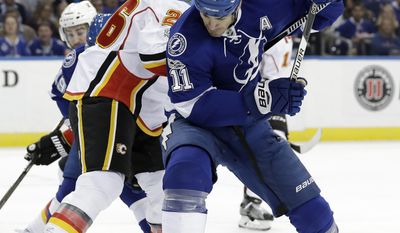 Quotations
"I'm mostly just playing not to get beat clean," said Stone, who has spent years practicing against brother Mark, a forward for the Ottawa Senators. "I'm not looking to win a faceoff clean, especially on that kind of a play. You just try not to get beat clean, do whatever you can to kind of push that in the direction of your guys."
There's no 'D' in faceoff: Defensemen take on an odd job →
"It gives her a competitive advantage and an indirect benefit to her financially," Stone said. "The more successful the licensee is the more successful Ivanka Trump is going to be."
In Ivanka Trump's China, business ties shrouded in secrecy →