Photos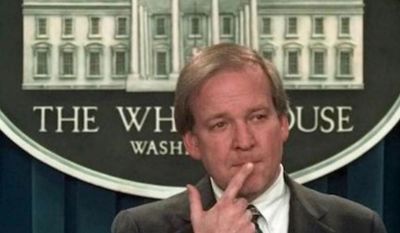 Quotations
co-chairman Mike McCurry, meanwhile, said at the event that changing the participation criteria could invite a lawsuit.
Gary Johnson: 'What is Aleppo?' →
CSF chairman Mike McCurry, a former press secretary to President Bill Clinton and the late Democratic Sen. Daniel Patrick Moynihan of New York, says if the measure becomes law, it will "generate millions of dollars in new charitable donations to help schoolchildren and teachers, including nonprofit entities that provide educational programming and organizations that provide scholarships to children from low-income and working families."
CAL THOMAS: Taylor Swift's poor investment in New York City schools →