Photos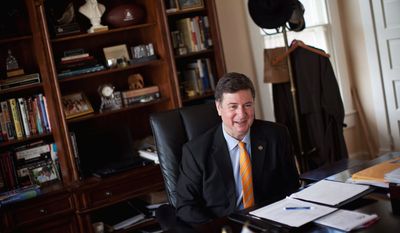 Quotations
"As George Allen's former legislative director, he was familiar with my understanding of relevant issues," Mr. Unger wrote. "His firm, George Allen Strategies, offers clients strategic counsel and guidance but not lobbying. If the opportunity arose and their clients needed my expertise, George Allen Strategies might hire me on as an independent contractor to handle that aspect of the project. It was a good fit for me and my firm."
Allen avoids lobbyist label for his firm →
"Several years ago, I established my own lobbying firm which allows me to represent several clients and at times work with other firms like George Allen Strategies," Mr. Unger wrote in an email to The Washington Times in response to inquiries about his lobbying work for Mr. Allen's firm.