Photos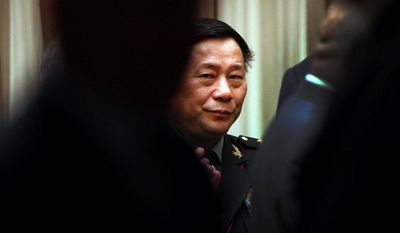 Quotations
"Your president is one of the few leaders of the likes of Fidel Castro, Vladimir Putin and others who have stood against Western powers," Gen. Qi said. "Few leaders have the courage to stand against the United States of America and its allies."
Inside China: General hits U.S. in Africa →
"General officers and men of China admire ZDF, especially your commander-in-chief, President Mugabe who has managed to stand against Western powers' machinations to destabilize the African continent," Gen. Qi was quoted as saying by Zimbabwe's daily newspaper, The Herald.