Photos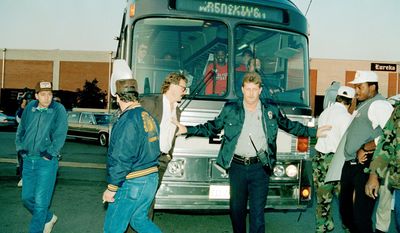 Quotations
"It was obviously awkward," Thielemann said. "We called them scabs and all that like we were a coal mine union or something. We really weren't. But at the end of the year we realized they just wanted to play like we did. The few that were left that made the team, we were glad they were there."
1987 Redskins: A team, indivisible →
"Especially in Washington, D.C., that was one of our goals, to stay solid, to stay as one," former Redskins guard R.C. Thielemann said. "You saw some of the stars that crossed the picket line in Dallas and other teams. It's tough to do, but we did it. I think in the long run that kind of stuff pays off. Football is a team thing, and it always has been."