Photos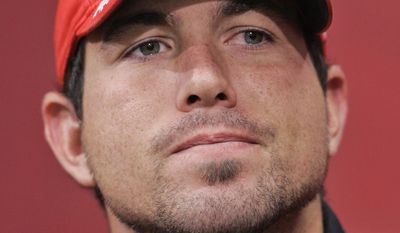 Quotations
"The goal wasn't for it to get so big," Keller said. "The goal was to change what's going on in college sports, to change the behavior of the NCAA."
Ex-Husker looks to recoup royalties from EA Sports →
"When you are playing, you are kind of naïve to the idea that you are being taken advantage of because you are so caught up in playing college football," said Keller of his decision to sue long after his college career ended and he failed to make the Oakland Raiders 2008 regular season roster. "They are making billions off of our images."