Photos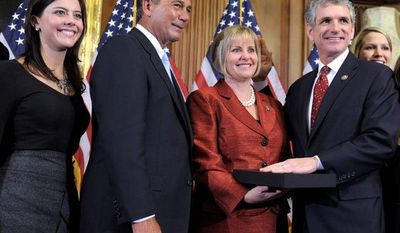 Quotations
"I appreciate and support Secretary Carter's decision to allow specified service members to carry firearms on military installations as a means of enhanced force protection," Mr. Rigell said Thursday. "Our nation's military Secretaries now have until August 21, 2015, to submit their specific policy recommendations to Secretary Carter. The solutions they advance should be comprehensive and equivalent to the known threat posed to our service members. Secretary Carter should move these policy changes forward deliberately and without unnecessary delay. Our service members have the right to defend themselves."
Ashton Carter orders gun policy reviews at military bases after Tennessee shootings →
"A most sobering anniversary: August 6. It marks the most serious and heaviest loss of life for our SEAL community in their illustrious service to our country," says Rep. Scott E. Rigell, who reminds the nation of the helicopter crash one year ago in the Wardak province of Afghanistan that killed 25 members of Navy SEAL Team 6, along with five U.S. Army National Guard and Army Reserve crewmen, one civilian interpreter, seven Afghan commandos and a military working dog.