Photos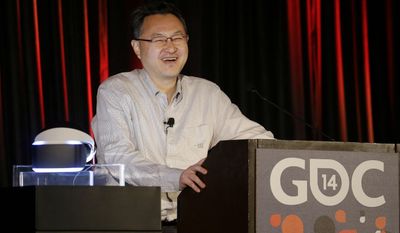 Quotations
"Our goal with VR is to deliver a sense of presence, making the player feel as though they've stepped inside the world of a game," said Shuhei Yoshida, president of Sony Computer Entertainment Worldwide Studios. "The new Project Morpheus prototype brings us closer to that goal, as it improves the visual experience and tracking accuracy, both of which are critical to achieving sense of presence."
Sony plans to launch virtual-reality headset in 2016 →
"This prototype is by no means final," said Yoshida. "We will continue to work on this to improve it, but we believe it's a good representation of how PlayStation will deliver VR."