Photos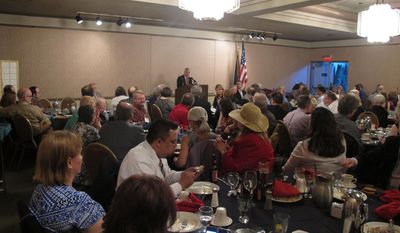 Quotations
State Republican Party Chairman JR Romano said the combination of voter dissatisfaction with the handling of the state's economy and budget by Democratic Gov. Dannel P. Malloy and his fellow Democrats, coupled with strong enthusiasm for Donald Trump in some parts of the state, including eastern Connecticut and the Naugatuck Valley, helped propel many Republican legislative candidates to victory.
Republicans celebrate strides in Connecticut legislature →
State Republican Party spokeswoman Megan Sweeney called the ruling "a blow to openness and transparency in our electoral system" and said the party would review its legal options.
GOP call for statewide Pennsylvania poll watchers is denied →