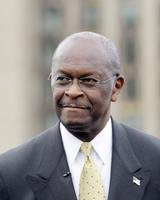 Herman Cain is a gun owner and strong supporter of the right to keep and bear arms.
I plan to ask all the GOP presidential candidates about their commitment to the issue for my series, "Emily Gets Her Gun," but here's what the front-runner in both of the most recent polls from CBS/New York Times and Fox News had to say.
"I strongly support the Second Amendment," Mr. Cain told me in a recent interview. "In the Declaration of Independence, where it says we are endowed by our Creator with certain unalienable rights, that among these are — you hear the part that among these? — life, liberty and the pursuit of happiness."
The businessman went on to say that, "among these means, there are some more unalienable rights. And I happen to believe that one of those other unalienable rights is the right to protect yourself, protect your family, protect your property, and that's why we have the Second Amendment."
The former Godfather Pizza CEO left no doubt about his position. "We have the unalienable right to protect ourselves and that means a strong, uninhibited Second Amendment," he said.
I told him that I was doing just that - trying to get a legal handgun in Washington, D.C. to protect myself.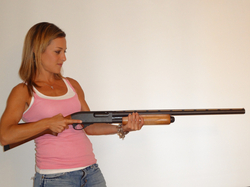 "There you go," he replied. "I love it."
I added that I was chronicling my effort to get through the capital's bureaucracy to get the weapon.
"Good luck," Mr Cain told me. "I hope you are able to exercise one of your unalienable rights."
"Emily Gets Her Gun" is a new series following senior editor Emily Miller as she legally tries to get her hands on a gun in the nation's capital. You can also follow her quest on Twitter.