Related Stories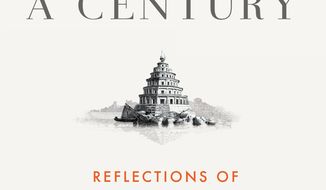 By Martin Rubin - Special to The Washington Times

Shares
Quotations
"The Roman Empire and the medieval Islamic Empire were not conquered by more civilized peoples," he has noted. "They were conquered by less civilized but more vigorous peoples. But in both cases what made the conquest, with the Barbarians in Rome and the Mongols in Iraq, what made it possible was things were going badly wrong within the society so that it was no longer able to offer effective resistance."
CLIFFORD MAY: West needs more determination to defeat Islamic State →
Bernard Lewis, perhaps the greatest living scholar of Islam, noted in his 1998 book "The Multiple Identities of the Middle East" that while Shariah, or Islamic law, imposes "a perpetual state of jihad" on all lands not ruled by Muslims, the conflict can be "interrupted by truces as and when appropriate."