Photos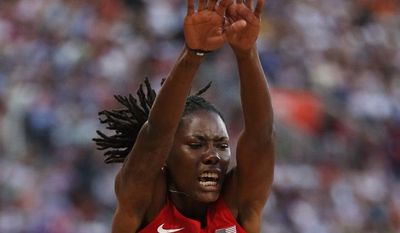 Quotations
"I can say it feels good, hearing that I'm the favorite, but when I was in college, I was the favorite to win the bronze and I went out there and got fifth," Reese said, recalling the 2008 Olympics in Beijing and the disappointment of not making it onto the medal stand.
Long jumper Brittney Reese takes flight in pursuit of Olympic medal →
"Track is a technical sport, it's not just about running and jumping," Reese said. "It's a hard sport, but it's a fun sport. Anything is possible, you just have to put the work in, and believe in yourself."
Long jumper Brittney Reese takes flight in pursuit of Olympic medal →