Related Stories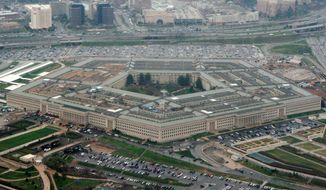 Quotations
"Afghanistan will remain a significant security problem for a very long time, a consequence of its political environment, remoteness and austere rugged geography and its regional context created by neighboring countries like Iran and Pakistan," he added.
Obama administration again underestimates ISIS as Afghan affiliate grows into threat →
"I think this current effort is an attempt to address the poor outcomes by making organizational and process changes, but also think this will have zero impact since the real problem isn't organizational or procedural but rather policy and implementation that is controlled by the White House," said Mr. Wood, an analyst at The Heritage Foundation. "It won't matter what structure or authorities are specified in law if the commander in chief and his/her national security team aren't competent in such matters or are unwilling to take the steps necessary to accomplish the objectives stated in policy."
Congress moves to increase Joint Chiefs of Staff chairman's war powers, term length →