Related Stories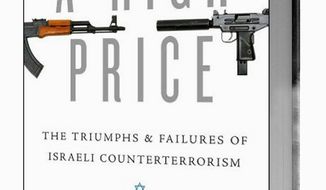 By Joshua Sinai - Special to The Washington Times

Shares
Quotations
"Iran's regime sees itself as a regional and even a world power, and working with terrorists is a way for Iran to influence events far from its borders," Mr. Byman said.
DONALD LAMBRO: Weighing Obama's Iran deal speech →
In their seminal Brookings Institution study published earlier this year ("Things Fall Apart") of how civil wars routinely spread to and destabilize neighboring countries, Brookings scholars Kenneth Pollack (a senior National Security Council official in the Clinton administration) and Daniel Byman warn against trying "half-hearted humanitarian interventions" such as those attempted by the United States in Bosnia and by the United States in Lebanon a quarter-century ago. "Limited forays are likely to do little more than cause American casualties and embroil the United States more deeply in the conflict while courting humiliating defeat,"