Photos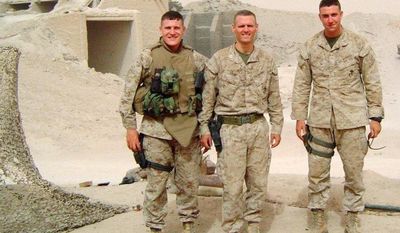 Quotations
"After a long, drawn-out review of U.S. hostage policy, the changes offered up by the White House prove that neither the right questions were asked nor were any lessons learned," Hunter said in a press release. "Wholesale changes are needed, but what's being put forward is nothing more than window dressing, I fear. It's a pathetic response to a serious problem that has plagued the ability of the U.S. to successfully recover Americans held captive in the post-9/11 era."
OBAMA TO HOSTAGE FAMILIES: HAVE YOU TRIED RANSOM? →
"The American people don't see a big problem with Guantanamo," said Rep. Duncan D. Hunter, California Republican and a Marine reservist who served in Afghanistan and Iraq and now sits on the House Armed Services Committee. "They don't want terrorists brought here, and they sure as heck don't want them released here if they were found not guilty. ... These aren't people that belong to another army, and they aren't criminals. They're terrorists, and they need a special classification, and they need a special place."