Photos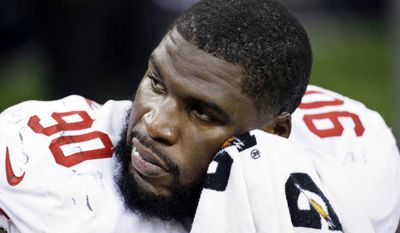 Quotations
"Everybody works well together," he said. "We have a mindset that we're going to work hard no matter what. The weather, whatever it might be, whoever the opponent might be, guys just have it in their mind just to come out and grind it out no matter what."
Glenn Dorsey important addition for 49ers defense →
"Of course," he said. "Everybody watches the 49ers play, even getting off the plane and getting here and meeting everybody, you kind of can sense it, that everybody in here is going to fight till the end. During a season, nobody prepares to go home. It's just a mindset that you're going to have a long season and play in the postseason. It's fun, and I'm enjoying it."