Photos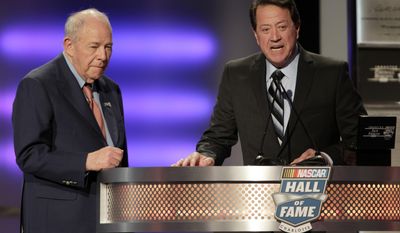 Quotations
"I took it down there and walked in that door. They handed me five 100 dollar bills - that kept my family going for several months," Ingram said. "I was a total supporter of NASCAR from then on because (founder) Bill France, he meant what he said when he said he guaranteed that purse. I appreciated that the whole rest of my life."
Maurice Petty completes Petty clan in Hall of Fame →
Ingram told a story of winning the track championship at Harris Speedway in Ruffin County by winning the final race of the season, only to have the check for his winnings bounce.