Photos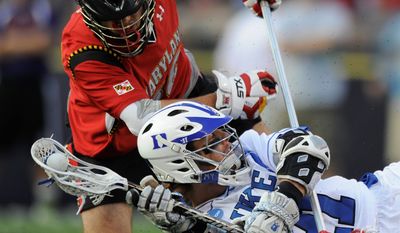 Quotations
"The bar's been set, and we're not looking to underachieve that," Jesse Bernhardt said. "We're looking to get to where that bar has been set, and that's what Maryland prides itself on is tough defenses and All-American defensemen. We're trying to almost live up to the expectation of having that kind of reputation."
Young Terps hope to maintain defensive grit →
"I'd be lying if I said it wasn't a relief," long pole Jesse Bernhardt said. "It's been a few weeks since we won. I don't think last year we lost consecutive games at all. It's a little different atmosphere, but we knew those are good teams and it's [about] the next game."
Maryland shrugs off frustrating start, cruises past Navy for 13-6 win →