Photos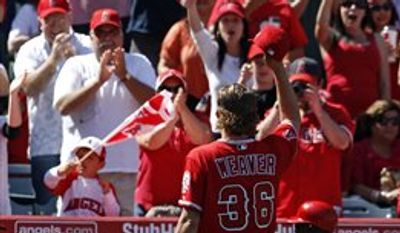 Quotations
"I'm not worried about that streak. When I step on the rubber, all I'm worried about is executing the pitch," Reyes said after his 13th straight loss, standing in front of his locker in the visiting clubhouse. "We have fun with it, but it doesn't get to me."
Jo-NO! Blue Jays' Reyes still after elusive win →
"I just worry about preparing for the next start. I haven't looked at any video on the Indians, so I don't know about them," Reyes said, pondering next week's home matchup against Cleveland. "I'll just prepare the same way I've been preparing all season."