Photos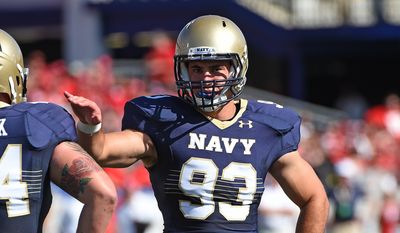 Quotations
"Being together as a team is great. You're surrounded by each other and it's great for building the team, and I can't think of a better way to do it than at the Air Force Academy," Cardona said. "Well, maybe at the Naval Academy. But it's great to be here."
Patriots acclimating to altitude at Air Force this week →
"Right now I'm prepared to be the best football player I can be for the New England Patriots and the best Naval officer I can be — whatever duty I'm doing at the time I'm doing it," Cardona told Patriots beat reporters on a conference call Sunday afternoon. "I'm just prepared to do my best."
Maryland's Stefon Diggs, Darius Kilgo selected in NFL Draft →