Related Stories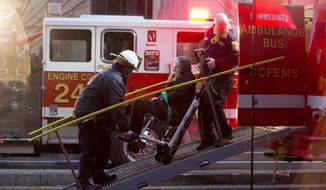 Quotations
"The use of employee overtime is a necessary tool for every government, and especially important for public safety agencies," said D.C. Auditor Kathy Patterson in a statement on Tuesday. "However, this report's recommendations for stronger management, more specific regulatory guidance, and improvements in policies, practices, and internal controls, like conducting staffing needs assessments and making permanent hires where possible,would help minimize the use of overtime and save District taxpayer dollars."
D.C. Auditor says overtime pay for government workers has 'ballooned' in recent years →
"The council's actions to add reporting requirements can strengthen council oversight of this critical program, and improve transparency for the community as well," Mrs. Patterson told The Times on Tuesday after lawmakers had approved the budget. "We look forward to the additional staffing that DHCD has promised to improve management of the program."