Photos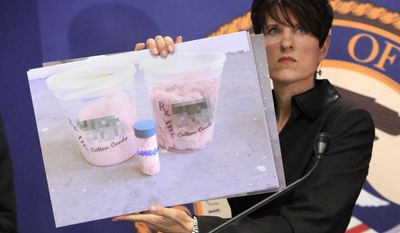 Quotations
"This conduct is a disgrace to the U.S. Navy and an affront to U.S. taxpayers who were left to foot the bill for parties and prostitutes," said U.S. Attorney Laura Duffy.
Navy officer pleads guilty in growing bribery case →
"The receipt of envelopes of cash and lavish hotel stays by our public officials at whatever level erodes the public's trust in our institutions and our government," said Laura Duffy, U.S. attorney of the southern district of California. "Today's guilty plea reflects the next step in our ongoing effort to regain that public trust."
Sailor guilty of trading classified info for cash, prostitute →