Photos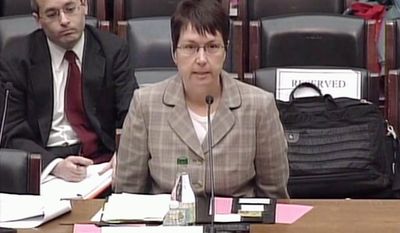 Quotations
"The news of the DOJ targeting gun shops through Operation Choke Point is deeply troubling but not at all surprising," said Rep. Patrick T. McHenry, North Carolina Republican and member of the House Committee on Financial Services. "Time and again this administration has used the guise of enforcement to instead target and punish those with whom they disagree, gun shop owners being the latest example. It is time the DOJ focus on legitimate bad actors instead of forcing these small retailers out of business."
Lawmakers may rein in bank regulations hurting gun dealers →
Mr. McHenry said blame for the job losses rests at the feet of House Speaker Nancy Pelosi, California Democrat.