Photos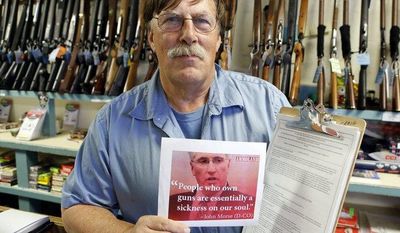 Quotations
"About 50 percent of the people who came in to sign the petition didn't live in the district, but wanted to help," said Mr. Paradis, one of three residents in Mr. Morse's district who launched the recall. "There's a real groundswell of support for this. They woke up a sleeping giant."
Coloradans want to oust Senate leader for gun stand →
Mr. Paradis, an organizer of the successful recall election against state Sen. John Morse, said he's no longer patronizing Starbucks for his white-chocolate mochas, even though he's worn his firearm to Starbucks before and "nobody's ever asked me to leave."
Gun owners surrender to Starbucks, respect anti-firearms policy →