Photos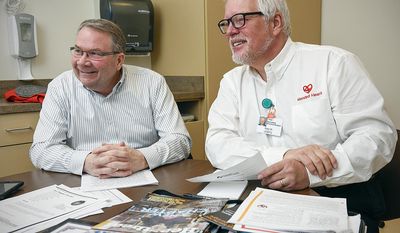 Quotations
"We all have a story," Olson said. "And that's part of what we share during our visitation. We share that story. Mine of going to bed and laying there for a couple of hours knowing something's wrong and then driving myself to the hospital. Joel's having a heart attack and taking the ambulance in. Everybody's got their story and that's how we connect with the patients that we are visiting with."
Supporting, encouraging heart patients in St. Cloud →
"A majority of Americans oppose taxpayer funding for groups that promote or perform abortions. With the national debt over $13 trillion, we must apply strict scrutiny to every federal dollar allocated," Mr. Olson says.