Photos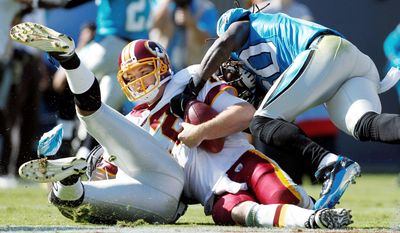 Quotations
"I'm not going to sit here and say it's not about the money because I also have people I have to take care of at home," said Godfrey, whose base salary was reduced to $750,000 this season. "I understand (the team's) point as far as me coming off an injury. But at the same time I'm here, and I'm still a team player. I want to put our defense in the best position to win and be the best out here."
Panthers Godfrey tries to find a role after injury →
"I'm getting there," said Godfrey, who has 11 interceptions and seven forced fumbles during his six seasons with Carolina. "I'm not there yet. It's still kind of early. But I'm getting the work necessary to get me ready."