Related Stories
No Stories Found
Photos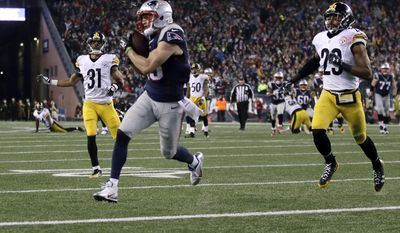 Quotations
"He's been in the league for more time than Tannehill, so he's got more experience," Steelers cornerback Ross Cockrell said. "For us on the back end, whether it's Matt Moore, whether it's Tannehill, it doesn't make a difference for our preparation. Our job is still to stop the run, create turnovers and put pressure on the quarterback."
Miami's Tannehill ruled out against Steelers; Moore to start →
"I think it goes back to being disruptive," said Cockrell, who's had moderate success this season against bigger receivers like Cincinnati's A.J. Green and Brandon Marshall of the New York Jets. "We're going to be able to put our hands on some of these guys and disrupt them and disrupt their timing."
Erratic Steelers defense hoping to disrupt Gronk, Patriots →