Photos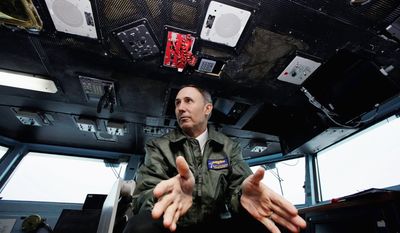 Quotations
"It goes back to transparency," he said. "Using the United States as an example, we are very clear about our intent when conducting routine and normal operations in international waters. ... That is what you might expect from other nations that might operate in this region."
China's new 'carrier killer' won't divert U.S. fleet →
"It's not the Achilles' heel of our aircraft carriers or our Navy — it is one weapons system, one technology that is out there," Adm. van Buskirk said in an interview this week on the bridge of the USS George Washington, the only carrier that is home-based in the western Pacific.
Admiral: China's 'carrier killer' missile won't stop U.S. Navy →