Photos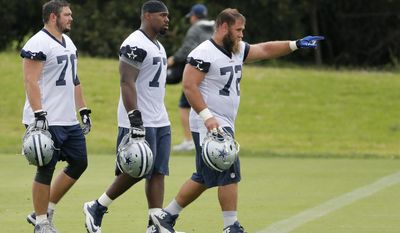 Quotations
"The answer that you want as a player and being on this team is that there is no urgency difference," Frederick said. "In theory, you want everything to be exactly the same whether you're winning or losing. I think people recognize the situation that we're in."
Prescott embraces 'playoffs start now' mentality for Cowboys →
"One of the benefits we have as being the Dallas Cowboys is we always have distractions," center Travis Frederick said. "That's just kind of the world we live in, so I feel like this team is good at kind of moving that stuff to the back and thinking about football."
Anthem talk, Elliott's legal setback hound Cowboys at break →