Photos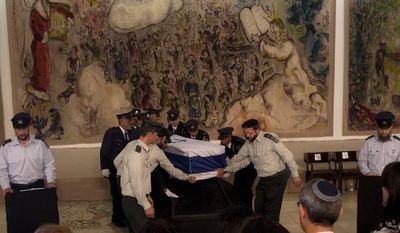 Quotations
Shamir said often that Israel had already given up 80 percent of the Land of Israel — a reference to Jordan.
Former Israeli PM Shamir dies at 96 →
"That narrative says that the Nazis were bad but the Poles were worse, that the Holocaust happened in Poland because the Germans realized that the Poles were so anti-Semitic they were prepared to collaborate, and that, as former Israeli Prime Minister Yitzhak Shamir said, 'Poles imbibe anti-Semitism with their mother's milk,'" said Afek, a teacher for more than 25 years. "This is the kind of thing I grew up with and I didn't question it."