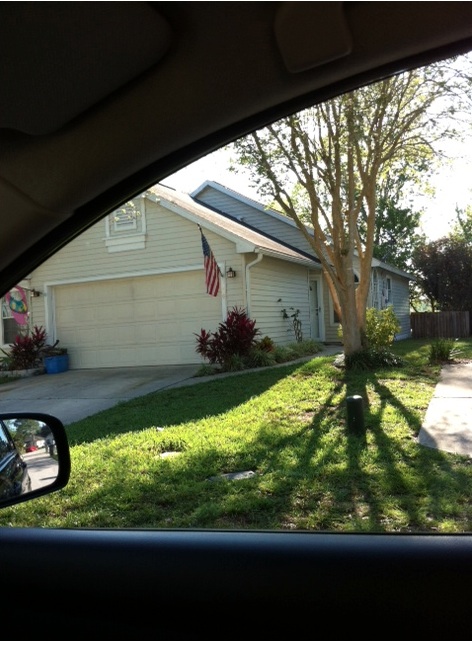 Filmmaker Spike Lee made waves on Twitter last week when he re-tweeted to his 200,000 followers (h/t Twitchy) what was thought to be George Zimmerman's home address in Sanford, Florida. Mr. Zimmerman told Sanford police last month that he fatally shot 17 year old Trayvon Martin in self-defense.
However, the Edgewater Circle address Mr. Lee re-tweeted out is not part of the gated Retreat at Twin Lakes where the shooting took place and where Mr. Zimmerman lives. The area is not even a gated community.
In fact, I took a drive to that Edgewater Circle address that so many on Twitter re-tweeted and cursed, and I discovered through a neighbor, named Tim, who lives across the street from the address, that not only does George Zimmerman not live at the lakeside house but a woman by the name of Elaine does.
According to Tim, a number of news agencies drove through looking for Mr. Zimmerman. While it was not wise to incite the masses to go to an address he thought was Mr. Zimmerman's to begin with, Mr. Lee should should still "do the right thing" and give the actual resident at the address above some peace and apologize for disrupting her life.
––––––––––––—
*Update 1: 9:00 PM EST 3/27/12- The Smoking Gun is reporting that an elderly couple lives at the Edgewater Circle address. It is the residence of David McClain, 72, and his wife Elaine, 70. "The McClains, both of whom work for the Seminole County school system, have lived in the 1310-square-foot lakefront home for about a decade, records show."
According to TSG, the couple is living in fear since their address was linked to the Trayvon Martin shooting:
In an interview tonight, Elaine McClain told TSG that she and her husband were "afraid" due to the online linking of her address to Zimmerman. "We're keeping everything locked," she said. McClain added that the couple was particularly unnerved by a letter mailed to them at their home. On the envelope, she said, were printed the words "Taste The Rainbow," the slogan for Skittles. Martin was carrying a pack of Skittles and a can of ice tea when he was gunned down by Zimmerman.

McClain said her husband returned the envelope unopened to the post office.
The original tweet came from Los Angeles resident Marcus Davone Higgins who likely screwed up the address this way:
Besides overlooking the different middle initial, perhaps that answer is connected to an old voter record for a "William George Zimmerman" at the Edgewater Circle property. That registration, which dates back to 1995, is for a 41-year-old man. The Zimmerman who shot Martin is 28.

Elaine McClain identified William George Zimmerman as her son, noting that he has not lived at the Edgewater Circle residence for seven years.
Ms. McClain also remarked,"Maybe we should get a lawyer and send a cease and desist letter to Spike Lee."