Inside GSA's "Over the Top" Vegas Bash
For a few days in Las Vegas in 2010, General Service Administration officials gathered for a conference that featured lots of fun and games but more than a year later spawned resignations and a law enforcement probe after a GSA Inspector General probe recently found massive waste. GSA officials, through a Freedom of Information Act request by The Washington Times, have released more than two dozen videos, hundreds of pictures and other documents that provide a comprehensive look into what one organizer called an "over the top" gathering.
Video
Please Wait....
Video loading... please wait.
Click a thumbnail below to watch the video.
Schedule - with presentations and photos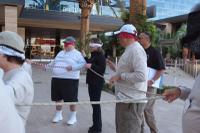 GALLERY: Wednesday event photos
Wednesday
Keynote speakers: former NBA player Walter Bond and Bob Garner, who "holds a Master's in Religious Studies" and has been "recognized by the Academy of Magical Arts and Sciences in Hollywood, Califonia as one of the top mentalists in the world."
Breakout Sessions and Customer Workshop (view presentations below)
More galleries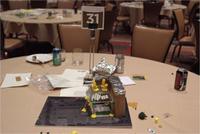 Team-building projects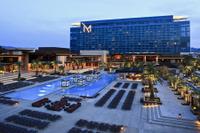 Venue
More documents