Photos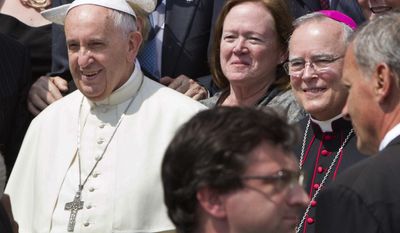 Quotations
"So there are actually tens of thousands more people out there who are also on mission with us," he said, "That gives me great hope because we live in a world that needs more missionary disciples."
'They are the Church': Nearly 13,000 college students attend SEEK 2017 →
"Both men were obvious flacks for the Obama campaign and the Democratic Party – creatures of a political machine, not men of the Church; less concerned with Catholic teaching than with its influence," he said Oct. 13. "They hoped my brother bishops and I would resist identifying the Church with single-issue and partisan (read: abortion) politics."
Did a 'Catholic Spring' group intimidate Florida churches? →