Photos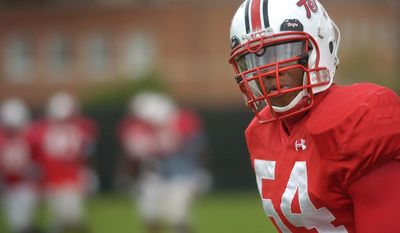 Quotations
"They're a good team. But we're a brand new team," senior linebacker Adrian Moten said. "We're much different than we were than we were two years ago and even last year. We're ready to go."
Maryland_Florida State showdown has familiar feel →
"You need to lead the defense," Moten said. "He's a linebacker, and all linebackers need to lead the defense. I just tried to make sure he knew this is his team. I'm not there; nobodys there anymore. He has to lead the team. As far as he wants to go - ACC championship - I told him it's something he can do and to make sure to go about it the right way."