Photos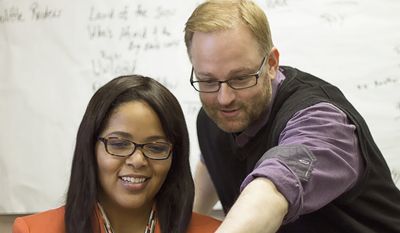 Quotations
"Laura knew that these character portrayals bore no resemblance to anyone that she ever knew in the military," Mr. Millett said of his spouse, a West Point graduate who specialized in Army intelligence. "And I had spent my career as a media strategist helping companies large and small to overcome negative publicity and to take control of their narrative in the press. So we both felt that this was an image problem that needed to be addressed, because the consequences of not addressing it were so significant."
Gary Sinise, actor, and Lt. Dan Band to play Howard Theatre in D.C. Saturday →
"I'm just a big, big supporter and a big fan of [festival co-founders] Laura [Law-Millett] and Brandon [Millett] and what they've done," he said.