Photos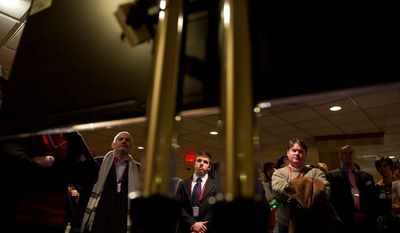 Quotations
All of these establishments are easily accessible by Washington's rail system, but blogger Bruce Majors is urging tea partiers not to ride certain parts of the rail system, especially after dark, including the entire Yellow and Green lines because they traverse through certain neighborhoods.
SIMMONS: Enjoy D.C.'s perks in all quadrants →
"DC's population includes refugees from every country, as the families of embassy staffs of third world countries tend to stay in DC whenever a revolution in their homeland means that anyone in their family would be in danger if they went back. Most taxi drivers and many waiters/waitresses ... are immigrants, frequently from East Africa or Arab countries. ... Many parts of DC are safe beyond the areas I will list here, but why chance it if you don't know where you are? If you are on the subway stay on the Red line between Union Station and Shady Grove, Maryland. If you are on the Blue or Orange line do not go past Eastern Market (Capitol Hill) toward the Potomac Avenue stop and beyond; stay in NW DC and points in Virginia. Do not use the Green line or the Yellow line. These rules are even more important at night," Mr. Majors writes.