Related Stories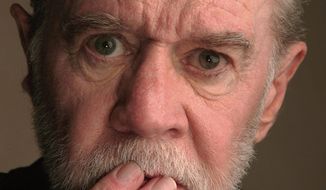 By John Greenya

- The Washington Times

Shares
Quotations
"We have strategically built this team to win," Sullivan said Tuesday. "We are up against some steep competition, some of which we compete against in IndyCar, but we're in it to win it bar none."
Piquet Jr. to run Global Rallycross with SH Racing →
As Mr. Sullivan writes, "Many comedians have distinctive voices, but only a few are fortunate enough to develop one that's never been heard. George Carlin's voice was unmistakable. In his younger years he had the mellow, quizzical tone of a perpetually amused pot smoker. Later it aged into a hard-earned rasp. Throughout his various stages, this one-of-a-kind voice - quintessential New Yorker, representative hippie, reflexive contrarian - spoke for a nation of dissatisfied idealists and for himself alone."