Photos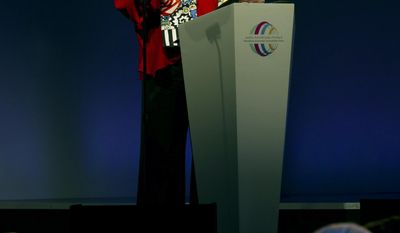 Quotations
In the race for the most powerful position on the planet, she said, "the public is interested in what the candidates do and say, and having independent coverage is part of what keeps the public informed."
Donald Trump's contempt for media is calculated →
"By Monday evening, 571 superdelegates had told us unequivocally that they intend to vote for Clinton at the convention," she said. "Adding that number to the delegates awarded to Clinton in primary and caucus voting to date gave her the number needed to be the presumptive nominee. That is news and reporting the news is what we do."
Timing peculiar in AP's call for Clinton in Democratic primary →