Photos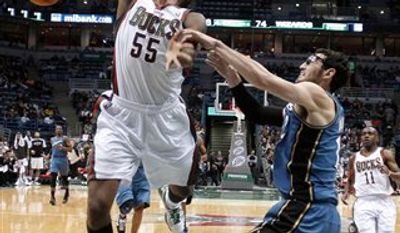 Quotations
"It's been like musical chairs, we've been rotating bodies. Sometimes you might have certain guys, sometimes you might not," Dooling said. "We've got to concentrate on our brand of basketball. That's playing hard on the defensive end, executing on offense and playing together."
Bucks drop Wizards to 0-20 away from home →
"When you see one or two of them go in, the basket gets bigger," said Dooling, who went 9 of 11 from the field. "Scoring's been a problem for us, but tonight we did a good job of putting points on the board. It was a good shooting night."