Photos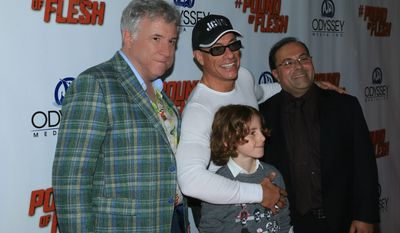 Quotations
Far from wishing for a trip to an exotic locale, Mr. Shaw said, it offered him a chance to foster business relationships in mainland China for future productions.
Kirk Shaw, 'Pound of Flesh' film producer, blends entertainment, advertising →
"I produced the film in China so I could learn about the economics of China and make partnerships in China. And through our Chinese partner, part of that economic model is that China paid for all the below-the-line costs of that film," he said, referring to the hundreds or even thousands of labor artisans who are crucial to realizing a film.
Kirk Shaw, 'Pound of Flesh' film producer, blends entertainment, advertising →