Photos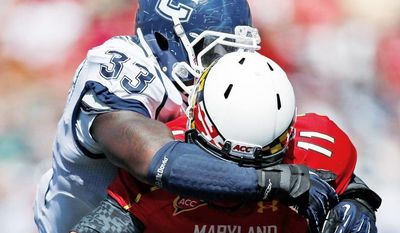 Quotations
"It honestly feels really good, getting an opportunity at Indiana to get that sixth win," senior quarterback Perry Hills said. "Especially after what we went through last year."
Maryland needs one win to become bowl eligible →
''Whether it's little things like playing music before the team meeting, all the things that this generation likes to do, we're just trying to make sure it's more of a mood than it is something that we're doing on the field," he said. "It starts with me having a high energy. I think we've seen a little bit of a change, and we're excited. Now we've got to see it work on Saturday."
Maryland interim coach Mike Locksley aiming to make football fun again →