Photos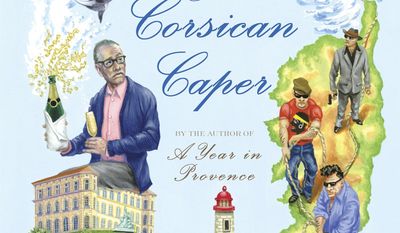 Quotations
But "The Marseille Caper" is a short, easy read, and, as always, Mr. Mayle's affection for Provence, Marseille and its surroundings (such as the Camargue with its wild horses and the pretty port of Cassis) is catching -- except when he gets pretentious and, for example, smugly tells his readers that the Manchego cheese served to Sam was "sliced thin, the way it should be."
BOOK REVIEW: 'The Marseille Caper' →
When an intervewer once asked him how France had affected his work and life, he replied, "It's inspired it. If I didn't have France I probably wouldn't be able to do anything. It's made me more observant, more relaxed, and I hope that comes across in my writing. It's made me just a more peaceful guy."