Photos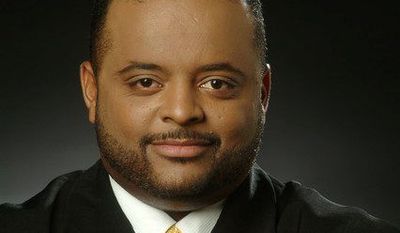 Quotations
"It's shameful that you have senators who are making more than $170,000 a year who don't have the capacity to do more than one thing at one time," Mr. Martin said. "You've got everyday Americans out there who have to do four or five or different things in their jobs and these folks can't take a 15-minute vote."
Black men swarm Capitol to garner support AG nominee Loretta Lynch →
Members of the ad hoc group decided to pursue conversations with the lawmakers after determining it "was critically important for black men to have a presence" on Capitol Hill in support of Ms. Lynch, said television host Roland Martin, a spokesman for the group.
Black men swarm Capitol to garner support AG nominee Loretta Lynch →