Former Army Specialist Adam Meckler was arrested in Washington last year for possessing ordinary self-defense ammunition — without a gun. He had been in the nation's capital to fill out the paperwork that's part of the process of leaving the military after nine years. To avoid the legal expense and time, he felt he had no choice but to plead guilty. He now wants to find a way to clear his record.
Mostly, the veteran of the wars in Afghanistan and Iraq wants others to learn from his experience so they don't have their own records ruined by the District's senseless firearms law.
(This is the second in a two-part series. Click here to read part one.)
On Sept. 19, 2011, Spc. Meckler was arrested at the VFW when building security found 14 loose 9mm rounds in his backpack. Federal police officers put him in steel handcuffs and detained him. After being read his rights, the Army medic was led out of the federal building — which was on lockdown since the ammunition was found — and into a truck which he recalled said "Homeland Security" on the side.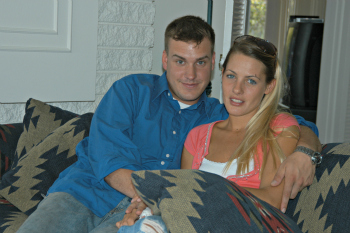 The federal officers drove Spc. Meckler to Metropolitan Police (MPD) headquarters, where he was put in jail. He was not given a phone call. The Kentucky native said he was actually happy to be put in the holding cell because that's when they finally took the tight handcuffs off.
Spc. Meckler spent about two hours alone in that cell. He told me in an interview that he kept thinking, "I can't believe this is happening." One of the officers agreed with him. "The processing officer said, 'I can't believe they did this. They usually just take the ammo and let you go. I don't know why they brought you in like this,'" he recalled "I didn't know why I was being treated differently."
Finally, the police handed Spc. Meckler a paper with the charge of unregistered ammunition and a court date. They gave him back his bag and released him, so he was able to then use his cell phone to call his wife.
Prosecuted for Ammunition
Until May, D.C. ordinances stated that the only people who could possess ammo in D.C. were licensed dealers (there is only one, Charles Sykes, who doesn't sell guns or ammo); residents who have a registration certificate for a firearm in the same caliber or gauge; local or federal officers or employees acting within the scope of duty; and those who had an ammunition collector's certificate on September 24, 1976.
A spokesman for the city's attorney general said prosecution for unregistered ammunition is a "common" occurrence. The maximum penalty for having unregistered ammunition is a $1,000 fine and a year in jail.
Generally, unregistered ammunition is a charge tacked on to a higher charge, such as possession of an unregistered firearm. However, there are a number of cases every year of arrests only for the ammo, without a gun.
There were 594 arrests for unregistered ammunition in 2011, according to MPD, but of those, only 64 of those were the top charge. To date in 2012, there have been 292 arrests, with 26 as the top charge. The city mostly nabs its own people, as 86 percent of the arrests last year just for having ammunition without a gun were residents. Spc. Meckler was one of only nine nonresidents arrested just for unregistered ammunition in 2011.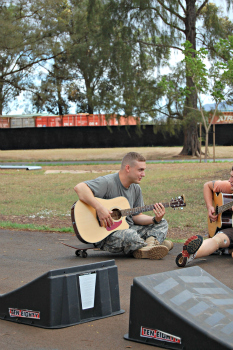 Spc. Meckler's wife's uncle, Jim Henderson, a constitutional lawyer, represented him. The soldier said he did not fight the charges because he didn't have the time or money. "I just wanted to get it past me," he said. He was concerned about landing a job with a criminal conviction on his record. "I was getting out of military and had a bunch of job applications out and the forms for government jobs all asked if I had ever been convicted of anything."
As it happened, he almost lost the offer for his present job — as a telehealth clinical technician at the Veterans Health Administration in Jacksonville, N.C. — when his security clearance kicked back over the ammunition charge. He was able to retain the job after providing a thorough explanation to his superiors.
Gun Offenders Registry
The veteran finally accepted a deal from the city. He would plead guilty to one misdemeanor of "possession of unregistered ammunition" and get 30 days unsupervised probation, perform community service, pay a $100 fine and make $100 "donation" to the Victims of Violent Crimes fund.
Spc. Meckler went to court on Dec. 5, 2011, and D.C. Superior Court Judge Richard Ringell accepted the prosecution's deal, except he struck the community service requirement and added being put on the District's Gun Offender Registry.
Judiciary Committee Chairman Phil Mendelson's committee created the registry in 2009 for MPD's internal use. It is supposed to provide enhanced monitoring of those convicted of firearm laws and provide a deterrent for offenders. By law, it can only be shared with other government agencies. A person on the list is supposed to be removed after two years. MPD spokesman Gwendolyn Crump said the registry is not available to the public.
Spc. Meckler went straight from the court to MPD headquarters down the street to register himself. An officer there told him of a case of an Army staff sergeant who was caught with a non-functioning weapon from a family member, and was charged and forced to register on this list.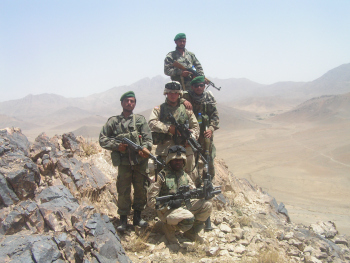 The veteran was photographed and his fingerprints were taken. He was upset and embarrassed by the process. "I felt like I was registering as a sex offender," he said.
City Council Changes Law
One day later, on Dec. 6, ten blocks west of the court, Mr. Mendelson introduced the Firearm Amendment Act of 2011 in the D.C. city council, which loosened the ammunition restrictions. Mr. Mendelson moved to allow gun owners in the District to possess ammunition in different calibers and gauges from their registered firearm. The bill also allowed people to have ammunition when getting trained before buying a gun.
The intent of the changes were to make the laws more common sense. In the committee report, Mr. Mendelson wrote that allowing residents to possess ammunition came from testimony about the "common practice" of gun owners trying friends' or rented guns at the range. The current chairman of the city council further explained that, "One purpose of registration is to separate law-abiding individuals from criminals, it is not necessary to prohibit the law-abiding from handling different kinds of ammunition."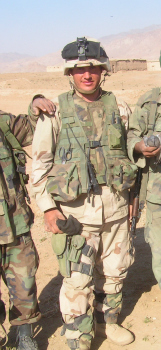 The provision, however, only applied to residents. The issue of nonresidents and ammunition was considered when drafting the bill, according to one of Mr. Mendelson's aides, but in the end, they remained silent on the issue. The ordinance was passed unanimously by the full council in April and signed into law by Mayor Vincent Gray in May.
The veteran does not deny he was at fault in not knowing D.C.'s unique firearm-related laws, but he feels it is unjust. "Because of my personal situation, I couldn't have stood up at the time, but now is my chance to tell my story so no one else goes through the same thing."
None of D.C.'s politicians has an explanation why handling ammunition alone, as in Spc. Meckler's case, is a danger to the public. However, the city council is now considering updating this law.
The city council should allow ammunition to be carried by anyone in the District. Spc. Meckler and all those others who innocuously violated the nonsensical ammunition law should be given the opportunity to expunge their records.
In May, the House passed a nonbinding amendment sponsored by Rep. Phil Gringrey which would make military living in or stationed in Washington exempt from the District's onerous firearms laws. (The amendment is on the Defense Authorization Act, which is currently held up in the Senate.)
Our servicemen, whose job it is to possess and effectively use firearms, should be exempt from D.C.'s outlandish anti-gun laws. It's a shame our nation's capital treats these servicemen as criminals.
Emily Miller is a senior editor for the Opinion pages at The Washington Times. Her "Emily Gets Her Gun" series on the District's gun laws won the 2012 Clark Mollenhoff Award for Investigative Reporting from the Institute on Political Journalism.You can also follow her on Twitter and Facebook.