Rev. Sun Myung Moon Remembered
Remembering the Rev. Sun Myung Moon, founder of the Unification Church.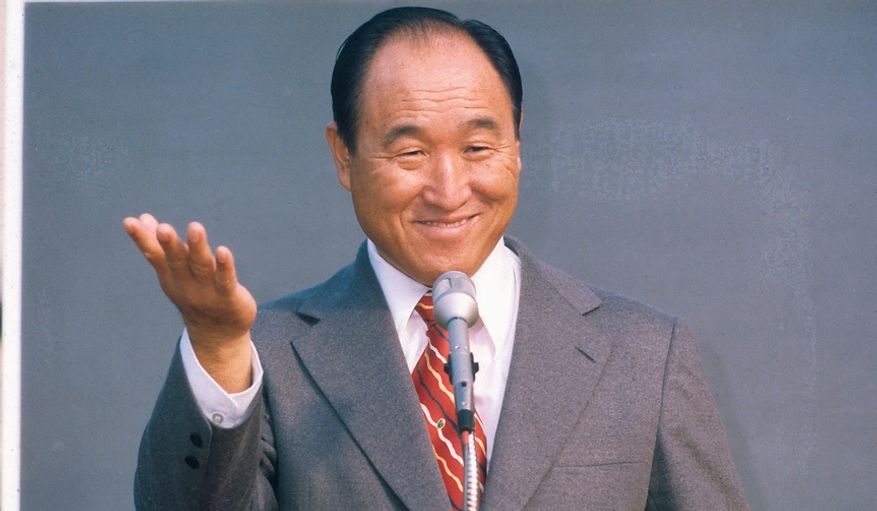 By Cheryl Wetzstein - The Washington Times
The Rev. Dr. Sun Myung Moon, the leader of the Unification Church and founder of The Washington Times, died early Monday in South Korea. He was 92. Published September 2, 2012
Recent Commentary Columns
<
The Rev. Sun Myung Moon died in Korea on Sunday at the age of 92. He founded The Washington Times in 1982, and through it maintained a strong voice at the highest levels of national and international affairs. Over 30 years, the preeminent challenges of the day have changed, from the Communist threat during the Cold War to the contemporary dangers posed by suffocating debt.