Alexander Hunter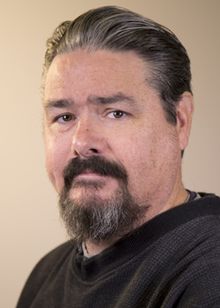 Alexander Hunter is a graphic designer for The Washington Times.
During the past 28 years as a staffer for The Washington Times, Alexander has worked (often concurrently) as an illustrator, political cartoonist, graphic designer and art director for nearly every section of the newspaper.
He has received more than two dozen awards for his work at the Times, including eight Best of Shows (six of those consecutively) from The Virginia Press Association for illustration and The Scripps Howard Foundation National Journalism Award for Editorial Cartooning, 2009, for his weekly feature "Hunter's Big Picture."
Currently, Alexander is art director of the Times' daily Commentary section.
In 1989, he married Toyoko Miyazawa of Nagano, Japan. Today, Alexander and Toyoko and their five children reside in Brandywine, Md.
He can be reached at ahunter@washingtontimes.com.