Photos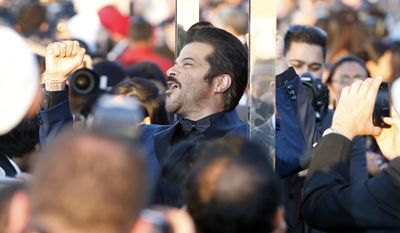 Quotations
"I am thrilled to be a part of yet another IIFA," "Slumdog Millionaire" actor Anil Kapoor said at a press conference. "It is an event that I look forward to every single year, and I could not be happier that they have chosen Toronto as the host city for this year's celebrations."
Bollywood stars kick off film academy events →
"For the first time in its 12-year history, IIFA makes its North American debut, and its biggest stars are you," Kapoor said in a mix of English, Hindi and Punjabi while pointing to the audience. "Thank you Ontario. Thank you so much for making us feel the warmth in Canada."