Photos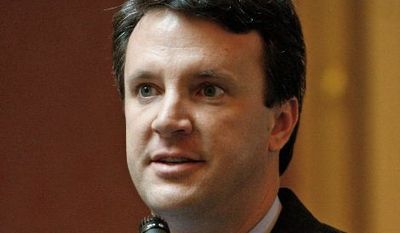 Quotations
"As the chair of the House Conservative Caucus and one of the founders of the House Progressive Caucus, we rarely see eye-to-eye on issues," Mr. Cline said. "But when it comes to tax fairness, simplification of the tax code and making sure that taxpayers' money is used wisely here in Richmond, I think we've found a bill that we could both agree on and, hopefully, by reviewing all of our tax preferences, we'll be able to achieve that goal for the taxpayers."
Bills take aim at tax code to improve accountability →
Mr. Cline acknowledged that the sunset provision would be a "first step" but that he hoped an analysis of all the credits would be forthcoming.