Photos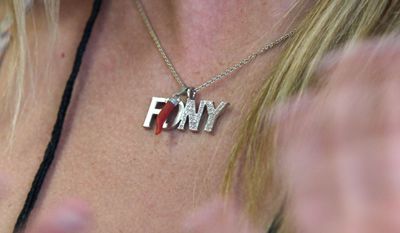 Quotations
Leavey said she's trying to honor her father's memory by training to become a conflict-resolution expert — both formally as a sophomore at New York University and informally by making friends in faraway conflict zones.
Kids of 9/11 dead camp with teen victims of terror →
"Dad was always big about community and talking to everyone. He loved saving people," she said. "The Common Bond camps are all about that too. You help people who've been through terrible hurts to open up, to relieve themselves of this burden. It's still hard for me to talk about losing my father but I'm trying, and at the camp you find yourself surrounded by young people in exactly the same boat as yourself. It's powerful."